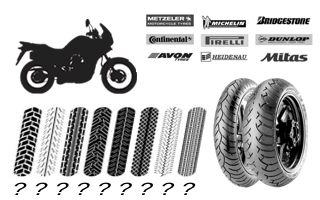 Az információ ezen az oldalon van az Ön csak tájékoztató jellegű. Te teljesen lemeríteni myNETmoto óta semmiféle felelősséget kapcsolatos, vagy annak következtében, követelések magatokat, és / vagy bármely harmadik fél esetleges kártérítési követően a gumiabroncsok felszerelése nem megengedett.
CONTINENTAL CONTI GO!


The new ContiGo is designed to the same exacting standards as Continental's range of tyres for larger capacity machines, providing the discerning commuter with the same ride quality, stability and confidence. The ContiGo is designed to give [...]
(incl. Áfa exkl. Szálitás)
CONTINENTAL CONTI GO!


The new ContiGo is designed to the same exacting standards as Continental's range of tyres for larger capacity machines, providing the discerning commuter with the same ride quality, stability and confidence. The ContiGo is designed to give [...]
(incl. Áfa exkl. Szálitás)